"We stayed at Hotel La Panoramica for five nights to celebrate a special anniversary"
We stayed at Hotel La Panoramica for five nights to celebrate a special wedding anniversary. On arrival, we were given keys to a first-floor room to the rear of the Hotel. The room was rather dark, and the window looked out onto a tiled light shaft, there was no view and although the room was clean it was very dated and drab, not what we had expected or hoped for. We went to reception to explain that our stay was to celebrate our anniversary and that we had anticipated something better. Josephine the receptionist explained that the Hotel was fully booked for that night however she would see that we were moved to a better room the following day. The next day we packed our bags before going out for the day and when we returned, we were given the key to a second-floor front room, well, what a stunning difference, fully updated and like new. A beautifully refurbished airconditioned room with a stunning view taking in the whole of the bay of Naples. The remainder of our stay was most enjoyable, lovely room, good maid service, very nice continental breakfast and an excellent meal in the restaurant on one occasion. The staff are all friendly and helpful and a special mention should be made for Josephine the receptionist who was very friendly and especially helpful. We would also recommend this hotel because of its location, its well placed for visiting the surrounding places of interest, Vesuvius, Pompeii, Herculaneum, Sorrento and the Amalfi Coast without getting mixed up in the tourist mayhem of the better known hot spots.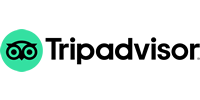 Bagpuss62
- Couples holiday
May 2019
"Hotel panoramica is fantStic"
"Service is second to none. Don't listen to negative reviews like looks at ship yard. Rubbish it looks at vesuvius the ship yard don't bother us... What the gonna do move it for ya lol! We loved it we where surprised by a 9.30 visit on a tray to our room a massive amount of fresh fruit and 2 icy cold bottles of water. Never expected that and what a lovely gesture. On main road but that made it easy for us to use as a daily location to all of salerno sorento pompei Napoli. Food is FANTASTIC!"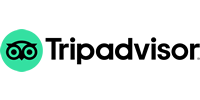 benjamin p
- Holiday with friends
July 2019
"aNNIVERSARU STAY"
What a lovely place , staff are so friendly, food was amazing . A bottle of champagne and fruit was on ice on our arrival, as my husband mentioned it was our anniversary .staff spoken excellent English.would definitely stay again and recommend to others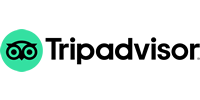 MICHELLE P
- Couples holiday
July 2019